news:
Tickeri 2016 Highlights
Tickeri 2016 Highlights
Before we forget about 2016 and focus fully on 2017, we wanted to look back at some of our big highlights and share them with you. Here they are in no particular order:
#1. Tickeri at Twitter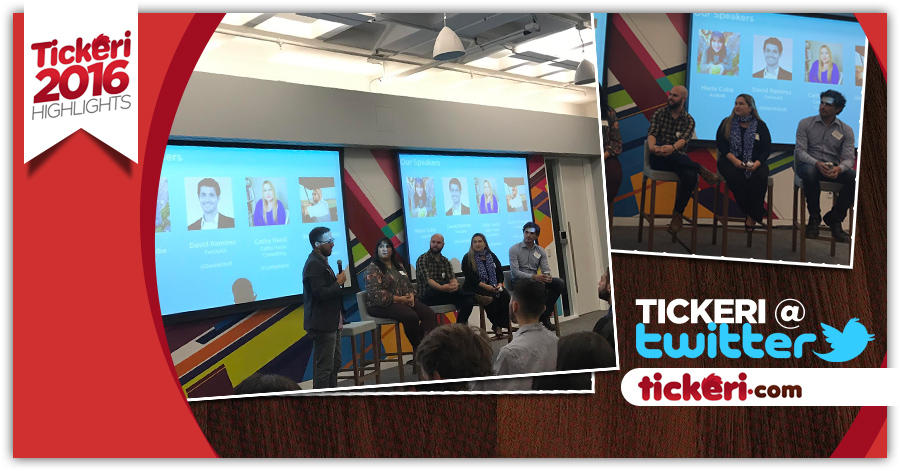 Our co-founder and CTO Javier Gonzalez was invited to be a panelist at an offical Twitter event to discuss Latinos in Tech at Twitter HQ in San Francisco! It was an amazing experience! We can't wait for the next one! More info and some pictures of the event here.
#2. Record Sales and Visitors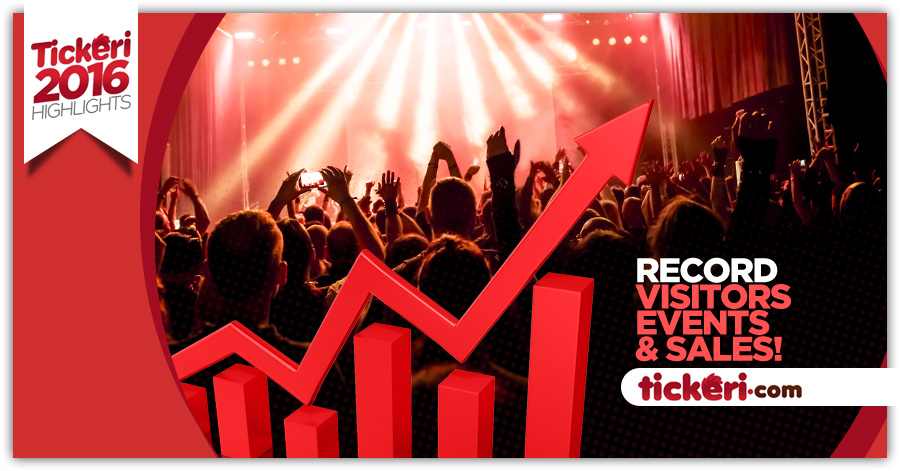 Thanks to our many great partners, venues, promoters, and customers that use Tickeri.com, our website has grown rapidly and has hit record highs in all stats including visitors, sales, events, and tickets. It was a great year!
#3. Tickeri Seller iPhone App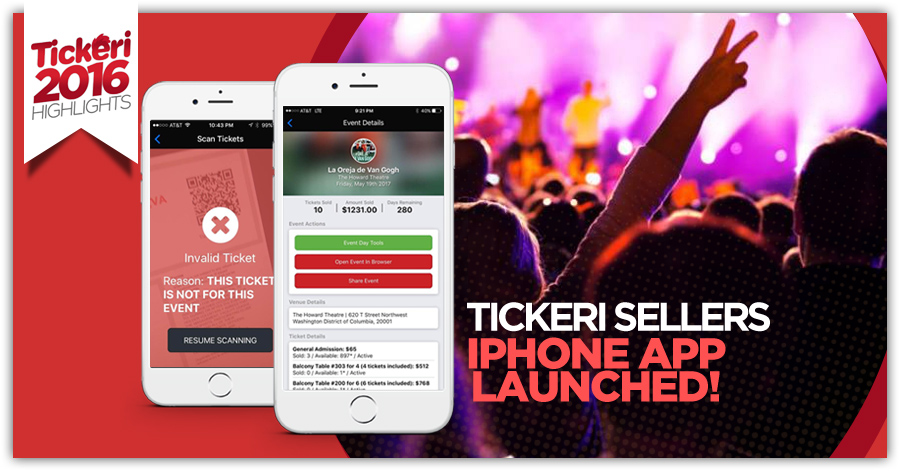 Our first iPhone app was launched and now allows event organizers to easily scan in tickets at their events. No more long lines or having to go through pages and pages of names! Stay tuned for our official Tickeri app for event attendees coming in 2017!
#4. Tickeri partners with Braintree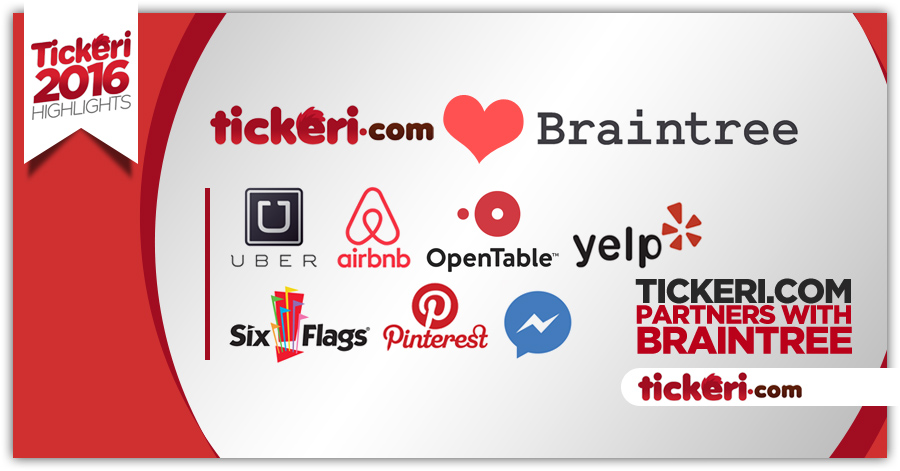 One of the biggest upgrades for us in 2016 was our partnership with Braintree. Braintree is a payment platform that powers payment processing for companies such as Uber, AirBnB and Six Flags. It has been a great match and has helped secure and optimize every single ticket purchase.
#5. Nicky Jam concert hits record sales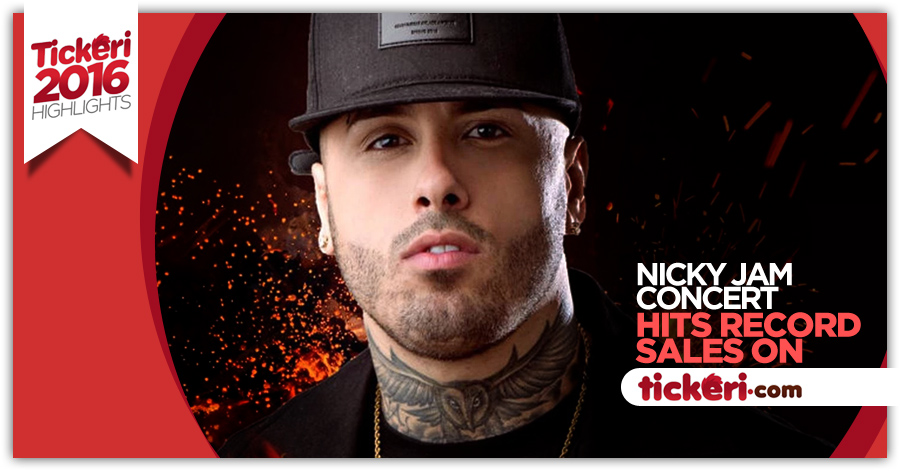 There were lots of big hits this 2016, but not many like Nicky Jam's comeback to the music scene. He has taken over the charts and that includes one of our charts: The top selling event in 2016!
#6. Tickeri Holiday Giveaways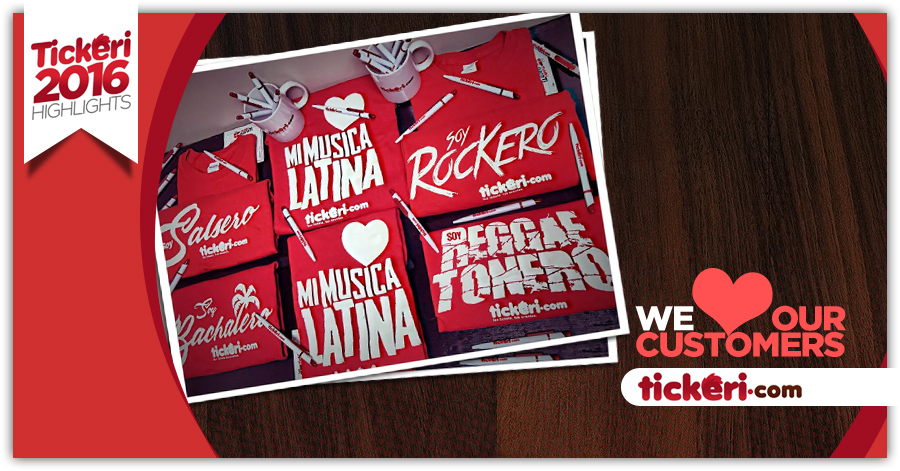 Lots of our top customers and lucky ones got a surprise in the mail this past Holiday season with our official Tickeri Tshirts! Stay tuned on our social networks for a chance to win and rep your favorite genre at the next concert in your area!
**Those were a few of our 2016 highlights! Thanks to everyone that was part of 2016!
2017 bring it on!