Features:
New Event Dashboard launched
New Dashboard Launched
We've spent the last few weeks working on updates to our event organizer platform to make it easier for event organizers and promoters to create, manage, and edit their events. The result is a platform that has been redesigned, reengineered, and is ready to power your events from start to finish. Over the next few weeks, we'll be adding on to this dashboard to give you more analytics, data, and tools to help your events be a success.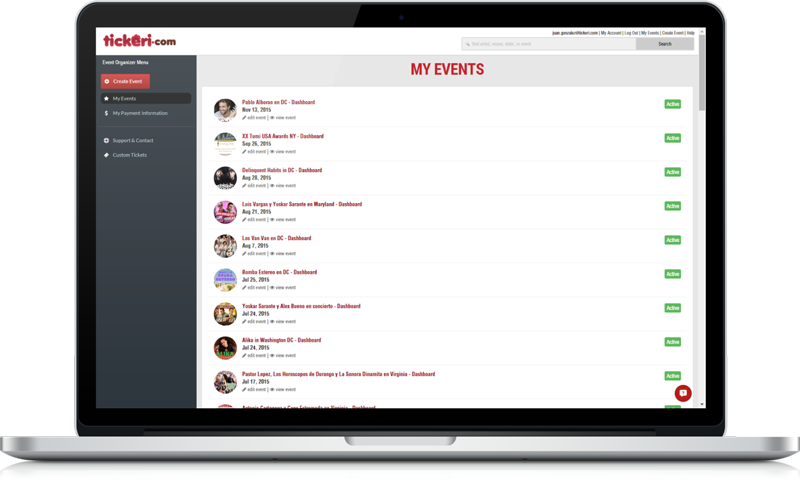 Creating Events
Creating events couldn't be any easier! We've simplified event creation by giving you a fast and easy to use to event creation form. Add your event name, the date, the venue, your ticket prices, and some additional information and you can be selling in minutes. We've written a list of best practices and tips to make sure your event is as perfect as possible, making it easy to find on google and share on social media.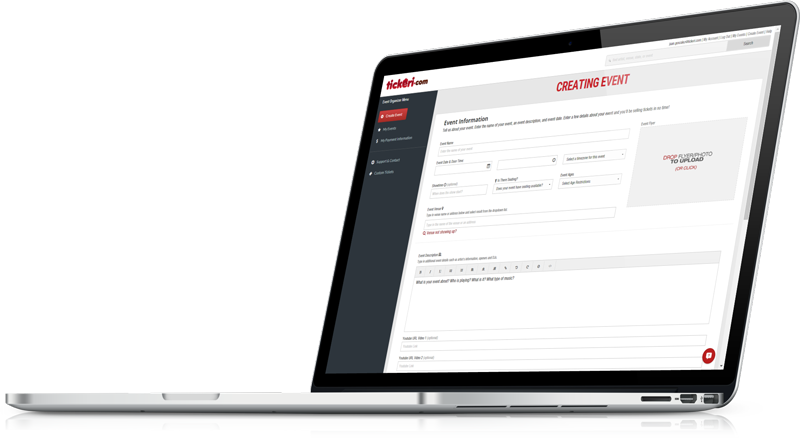 Managing Your Sales
Our event organizers love our event dashboard. Ticket sales, analytics data, and trends are at your fingertips. You can easily see how your orders and event views have been trending over time. Measure your social media campaigns by tracking orders and views per day.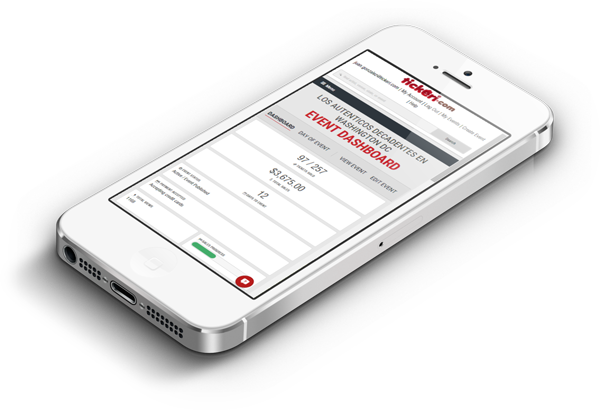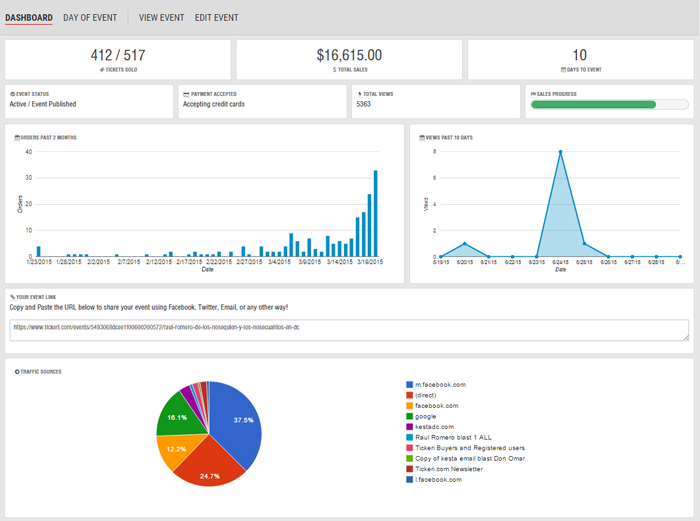 Event Day Tools
We know once you've sold tickets to your event, the fun isn't over yet. Your event dashboard provides event day tools that allow to check-in event attendees quickly and easily. Don't have internet at your venue? You can also print pre-formatted PDF order and ticket lists to hand to your box office or staff at the venue.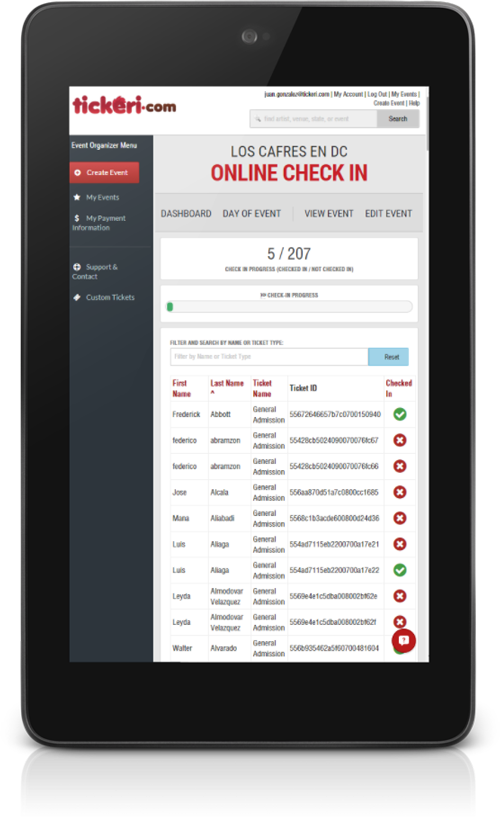 Support
You know you can always send us an email or call us, but we've also added live chat your dashboard. If you have any questions about how anything works, or would like some tips or just to chat, you can click the chat button on any page and we'll respond as soon as possible.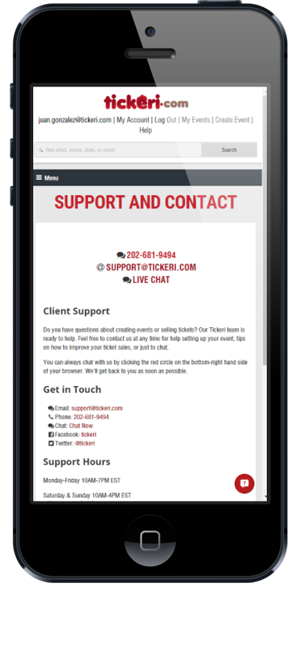 Coming Up…
This new dashboard is just a launching point for a ton of great features we've got lined up and in the works. Here is just a sneak peak at a few of our features coming soon:
Mobile Apps for Android and iOS. We've got our Android and iOS apps in beta right now that allow event organizers to easily check stats on their ticket sales and scan event attendees at the door.
More Analytics. At tickeri, we believe having great data leads to great results. We want to help you use data to help you sell more tickets to your events. Tracking social media performance, sharing, and sales trends can help you ensure success for your events.
Easier Payments. We're integrating a new payment system currently that will allow you to get paid directly via direct deposit shortly after your event. No more needing to wait for checks or bank deposits!
###Got Questions? If you have any questions about the event dashboard, or just want to chat. feel free to contact us or chat with us from the new chat button within your dashboard.
Ready to start using Tickeri.com for free?