Partnerships:
Tickeri.com partners with Heineken's Ritmo Sonico Concert Series
Heineken's Ritmo Sonico Concert Series
Tickeri.com is very excited to have partnered up with Heineken's Ritmo Sonico concert series to provide online ticketing and check-in capabilities for all of their upcoming events. Ritmo Sonico will put together more than 8 concerts in the Manhattan area that will highlight and feature the top latin artists in the industry.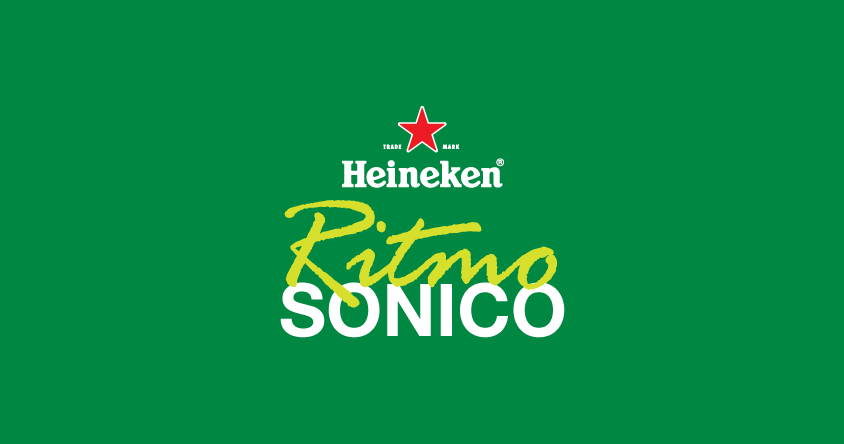 Tickeri.com provided the Heineken team with several items:
Heineken Branding was added to every page in the checkout flow including wallpaper, header graphics and a Heineken AD on the print at home and mobile tickets.
21+ only system that would ask users age in order to gain access to seeing event information and purchasing tickets.
Free tickets capability with limited quantities per transactions.
The first Heineken Ritmo Sonico event featured Los Hermanos Rosario at the very popular Lucky 7.
The event was a total success and was completely sold out.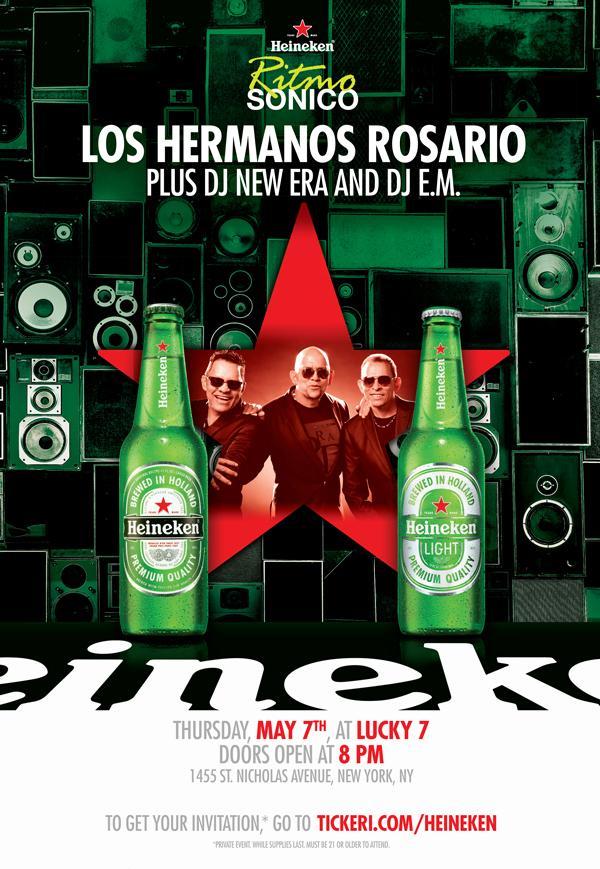 Upcoming Heineken Ritmo Sonico events will soon be announced!